We Strive to Treat Our Customers Fairly, But Not Equally.
Treating people fairly means that we will treat you in ways that are most appropriate for your needs. And sometimes that is not always us – we cannot do all things for all people.
All of our clients will be treated with dignity, respect, and the attention any person deserves.
Discover who you are, your family, and your business.
Apply our knowledge to your situation.
Analyze and document main aspects of the situation to properly build an overview of the problem.
Display the current state of the situation, and make recommendations to reach the most suitable solution to your problem.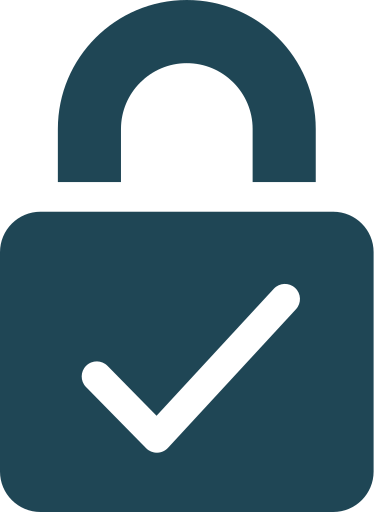 We take your security seriously.
To better protect you, our firm carries:
$1.5M in professional liability insurance (including a "culpable conduct" rider for protection to personal tax clients).
In addition to our physical content insurance, we have a well-developed cyber insurance. Our computer systems are backed up securely using a secure cloud system provided by Acronis and also backed up physically on-site. We never store your credit card information so that you can keep your privacy. Ted Pollock is a member of good standing with CPA Ontario and FPSC and welcomes you to search his name (under "Theodore Pollock") at any time.
Your Personal Taxes
We will take a look at your personal tax return and give you pro-active advice with an eye to advising you and your financial life.
We meet all of our personal tax clients every year.
It's not just about saving taxes. See our Wealth Management Services.
Personal Wealth Advisory Services
For Your Business
If you have a business, we want to be your accountant. We will:
prepare your taxes
prepare your financial statements
discuss your business with you
You should meet with your accountant every year.  WE LOVE TO SEE YOU EVERY YEAR.
Ted Pollock is a Chartered Accountant with several decades of experience. Ted has not only worked in public practice, both on his own and with the largest accounting firms in the world, but has worked in industry: he was the VP Finance for a small cap TSX listed public company and worked for two years as CFO in a joint acquisition of a privately held Chicago based manufacturer. He even lived in the U.S. during that period. If you choose Ted as your accountant you will be getting a deep well of knowledge and experience. He has seen a lot over his career and likely has seen your situation before and can help you. Our team specializes in working with incorporated businesses and professionals. We can deal with your holding company situation and your bookkeeping. We like working with businesses that have a holding company, and a book keeper. We know real estate tax structure well, and are familiar with the construction and building industry. If you are self-employed, have rental property and/or lots of investments, you should have an accountant on your team. We meet clients in person at their Collingwood office and maintain a personal advisory relationship. We would love to meet with you.
Additional Resources
BDC provides some useful valuation tools on their website.
Ted maintains a library of current articles on real estate including topics on HST and real estate, sale of a property, capital gain versus income, Airbnb businesses, and developing a property. If there is a topic of interest to you, give us a call to see how we can meet needs.
We offer a friendly environment and look forward to meeting with you.
Feel free to ask about our fees.
Call us at 705-241-7683
The attributes of a great ethical tax practitioner:
The ability to interpret and understand the law and to stay within it.
The ability to communicate with clients, with CRA, with colleagues in a clear and persuasive manner including persuading them to act integrity.
The ability to build a trusted relationship with clients who rely on you to keep them out of trouble and tell them what they can and cannot do.
The creativity to come up with a plan that works and is appropriate for the client.
The ability to assess the risks objectively.
The dedication to research issues thoroughly and to consult as appropiate.
A passion for teaching and developing others – and to be an ethical mentor and role model.