Ted Pollock CPA, CA, CFP (Since 1983)
 Ted Pollock is a Chartered Accountant with over 30 years experience with corporate and personal clients.  Ted started with a national accounting firm in 1983 and then went on to start his own practice in 1990.  He sold his practice in 2003 and then worked in industry for several years before re-starting his practice in 2012.  To find out more about Ted's business background, please go to his LinkedIn profile.
 Ted's hobbies includes playing tennis, downhill skiing (Osler Bluff) and playing in a rock band.   He is married to an amazing woman, Maureen, and they've been together for over 30 years.  They have two grown boys who moved to very nice places in Canada (Revelstoke and Whislter) who are the love of their life and fun to visit.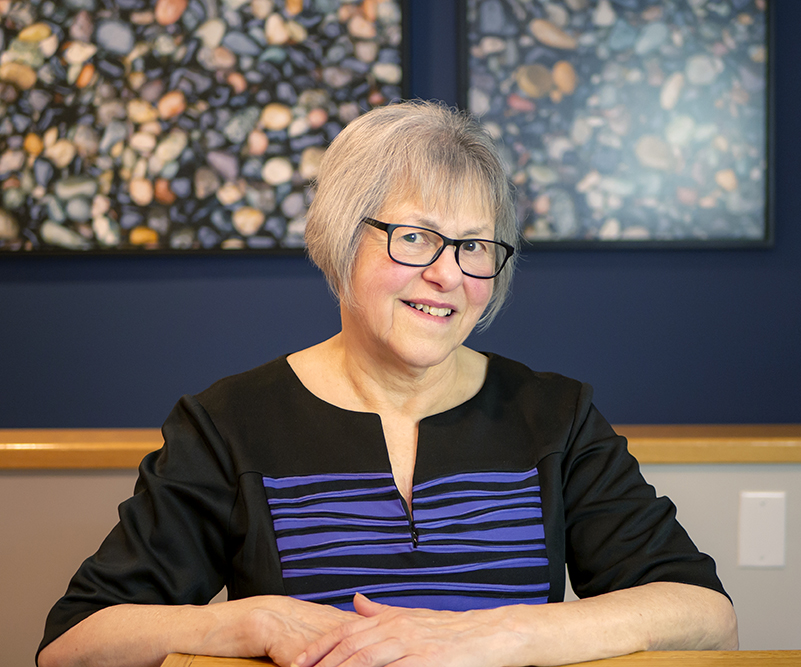 Toni Worsley
(Since 1983)
Toni Worsley has been in the accounting profession for the majority of her career. Toni started in industry in accounting early in her career before stepping into public accounting. The first firm she worked at was Star and Kates, a CA firm in the GTA. She moved north in 1983 and has been working in accounting firms from Collingwood to Barrie ever since. She worked with Ted in Collingwood back in 2001 and has reunited with him to join forces and serve clients in Collingwood, Wasaga and beyond.
Toni is very proficient in Quickbooks and and Sage, Caseware and both corporate and personal tax software. Over her career, Toni has taught Sage at Georgian College.
Toni was once a Tai Chi instructor and is still an active participant to this day. Toni loves her needle crafts – she is a crafty lady. And the sun rises and sets on her granddaughter, Kensi.
Stacey Heittola
(Since 2016)
 Stacey has a background in administration, mainly in the real estate field having worked at ReMax and Century 21 as well as Cranberry and Georgian Manor Resort, including getting her real estate agent license. But she realized her talents lay more in business and accounting and so took the position in Ted's firm to run the office and grow her accounting and tax skills.  Stacey is knowledgable in QuickBooks, Sage and Profile Personal Tax software.  Stacey prepares personal tax returns and does bookkeeping for a number of our clients.
Stacey's the proud parent of two daughters and a son. Stacey loves her sports including downhill skiing and playing baseball.  She is very active in her local community having been VP of Wasaga Womens' Business Association and on the Executive for the Wasaga Baseball Association.
I love advising clients and never met a problem I didn't like, or at least, know about or have seen before.  I cannot serve everyone but, if I can't help, then probably know someone who can.
I like to take the time with clients to explain their books, their financials, and their personal tax returns. I especially like to help seniors, and to train business clients on their software.  I have the patience that it takes to get concepts across.
There's nothing I like more than tax season when I get to meet all our clients.
Professional Development
2020
2019
2018
2017
2016
 2015
2014
2013